Welcome to Smartt Neurology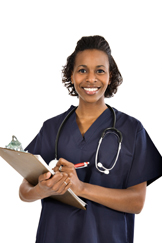 Smartt Neurology was established to provide quality, comprehensive, and compassionate outpatient care for adults and adolescents with neurological diseases in Central Indiana and the Greater Indianapolis area.  With our expertise in the evaluation, diagnosis, and management of routine and complicated neurological disorders, we are dedicated to serving our patients fully by providing the best and most cost effective treatment strategies to improve overall health and well being.  We strive to establish a higher standard of medical care by:
Delivering services in a timely manner
Giving the greatest possible attention to detail
Offering patient education resources
Instituting preventive strategies
Emphasizing support services, and
Focusing on each patient as an individual
We encourage you to explore this website to learn more about our practice, services, and philosophy.  Reading the information provided by this website will help you understand our procedures and policies.  Please feel free to contact us if you have any questions or concerns.  We truly look forward to helping you with your healthcare concerns and needs.