How to schedule an appointment
We see patients by appointment only. Please request a referral from your physician. Referrals should be faxed to (317) 872-3959.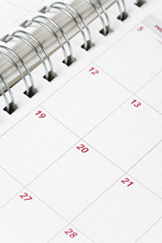 Once your referral is received, you will be contacted to schedule your initial appointment. Please check with your insurance provider directory to ensure maximum medical coverage for services. If you do not have a referral, please contact our office at (317) 872-4545 for additional information.
Office hours are:
Monday and Thursday from 8 am - 7 pm
Tuesday and Friday from 8 am - 5 pm
Wednesday and Friday 9am - 5pm
Your calls are important to us, and we will try to accommodate you as promptly and thoroughly as possible. We understand the urgency of your health needs, so we are committed to seeing all patients as quickly as possible. If you are not able to keep a scheduled appointment, please try to notify us at least 24 hours in advance or as soon as possible. This will allow us to schedule another patient in your time slot. We will do our best to stay on schedule; however, occasionally patient emergencies do occur, so please be patient if such situations arise that may cause you to wait.
Preparing for your appointment

All new patients are required to complete our patient registration forms. We can either mail these forms to you, or you may download (links to forms page) them from this website, so that you may complete them in the privacy of your home. Completing these forms prior to your first visit ensures that your information is as thorough and accurate as possible, and also allows you to see Dr. Smartt as close to your appointment time as possible. Your signature on these patient registration forms also authorizes us to complete insurance forms for you.
What to bring to your appointment

Each time you visit our office, please bring the following:
List of both prescription and over-the-counter medications you are currently taking. Please include both the dosage and frequency of usage. Be sure to also include a list of supplements and/or vitamins.

List of observations about your condition, as well as any information about your medical/surgical history
Your insurance cardPhysician referral forms, if necessary
Any lab results or tests (like MRI, EEG, CT and so on) pertinent to your condition.
Insurance
Smartt Neurology, PC, is a provider for Medicare and most major insurance plans. We will provide insurance billing. Anything not covered by insurance will be the responsibility of the patient or guardian.
Please be advised that healthcare coverage varies widely. As such, please contact your healthcare provider to see if you require a referral from your primary care physician prior to being seen at Smartt Neurology. Our staff can assist you in obtaining a referral from your primary care physician. If a referral is required but has not yet been received by the day of your appointment at Smartt Neurology, we may have to reschedule your appointment until a proper referral is obtained.
Each time you visit our office for an appointment, please be sure to bring your insurance card and advise us of any changes in your healthcare plan, name, address, phone number, and any other pertinent information.
Prescriptions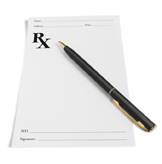 You may call our office at (317)872-4545 for prescriptions and refills during normal business hours. Calls for refills received by 1:30 p.m. will be filled the same day. Calls for refills after 1:30 p.m. will be filled later the same day or on the morning of the next business day. Prescriptions for narcotics can only be filled Monday through Friday during normal clinic hours.
Emergencies
There is a neurologist-on-call 24 hours a day, 7 days a week. You may reach the neurologist-on-call after clinic hours and on weekends by calling (317) 872-4545 and following the prompts. Please be advised that this service is only for acute emergencies, not for refills or making appointments.
Fees

Your first visit at Smartt Neurology includes registration, history and physical examination, diagnosis, and treatment plan. There are additional charges for laboratory tests, procedures, legal examinations and workman's compensation cases. Payment is needed at the time that services are rendered. Please be aware of any required co-payments, as they must be paid prior to seeing the physician. Payment can be made by cash, check, money order, or credit card. If payment at the time of service is a problem, please immediately inform the receptionist so that we can determine a mutually agreeable payment plan. Any specific questions regarding your healthcare benefits, co-payments, and so on should be directed toward your insurance company and/or employer.
Privacy Policies
Notice of Privacy Policies for Smartt Neurology, PC click here. This notice describes how your information may be used and disclosed as permitted under Federal and State law. Please review this information carefully. It is provided in the common Adobe PDF format for download.